Featured Services
Teach community members about non-discrimination laws in DC.
File a discrimination complaint with us by completing an intake questionnaire.
Provide services to DC residents who are limited or non-English proficient.
LA Portal Callout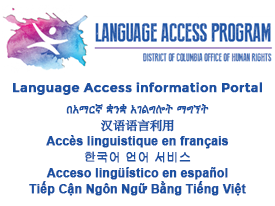 Office of Human Rights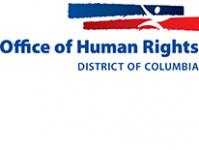 Office Hours
Monday to Friday, 8:30 am to 5 pm
Connect With Us
441 4th Street NW, Suite 570 North, Washington, DC 20001
Phone: (202) 727-4559
Fax: (202) 727-9589
TTY: 711
Email:
[email protected]



Agency Performance
The announcement coincides with the anniversary of the Language Access Act.