Last Date:
Location:
2822 Georgia Ave. NW, Washington, DC
Details: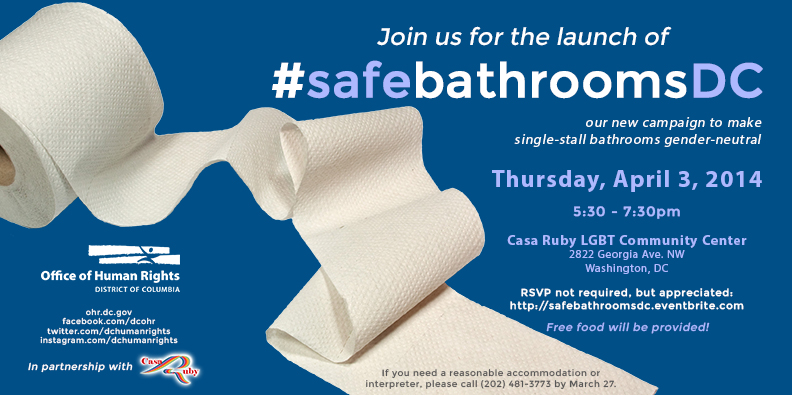 Join us for the launch of
#safebathroomsDC
Thursday, April 3, 2014, 5:30 - 7:30pm
Casa Ruby LGBT Community Center
2822 Georgia Ave. NW
Washington, DC
RSVP not required, but appreciated: http://safebathroomsdc.eventbrite.com
Food will be provided.
Public bathrooms are never enjoyable, but for transgender people and many others, using a public bathroom can be a highly stressful and even dangerous experience. In the District of Columbia, we are attempting to reduce that stress by making every single-stall public bathroom in the District gender-neutral. It's the law, but currently many businesses are unaware of the requirement, and we need your help to let them know. Join us on Thursday, April 3, 2014 to find out what you can do, and to see the unveiling of our new ads.