Last Date:
Details: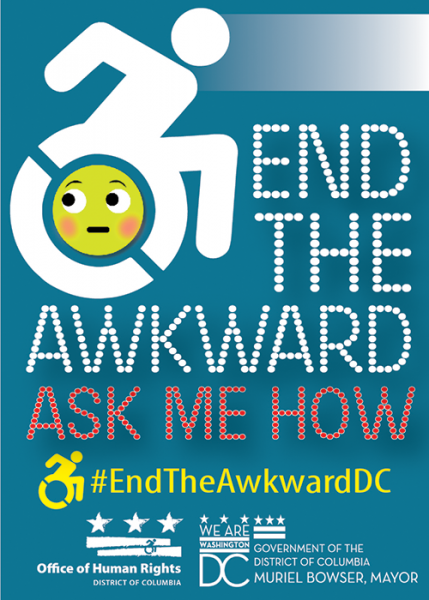 "End the Awkward" is a one-day event on July 15 in the District of Columbia that empowers you to share information about people with disabilities, and to take a pledge to raise awareness and better understand disability issues. By registering for the project, you commit to wearing an "End the Awkward" pin on July 15 and to learn a few short talking points we provide about respectful ways to interact with people with disabilities. When people see your pin and ask how to "end the awkward," you can simply recite one of the talking points. It's that easy, and together we can reach thousands of people.
To receive the participant package, register by July 8!
Visit the campaign page to learn more and find links to register!