Take a few moments to learn about how Therese contributes to the District. Read more about her below, and view and download her print and radio ads.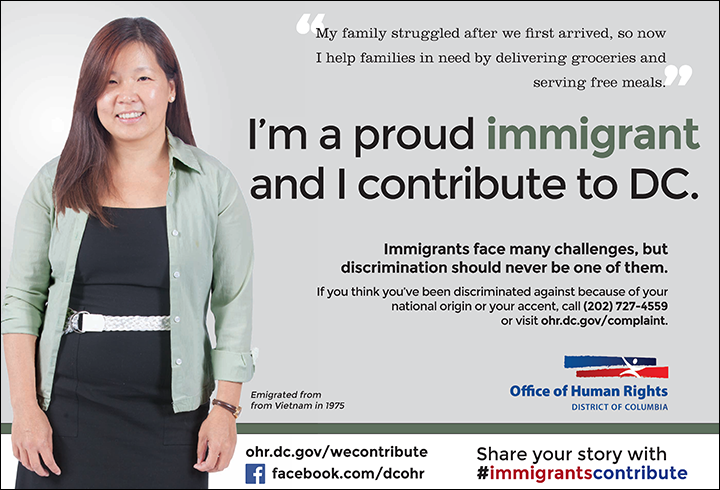 Download the full-size advertisement (PDF)
Therese emigrated from Vietnam in 1975 at the age of seven. When she first came, it was very hard to find community because there were not many Vietnamese immigrants at that time. She began third grade without knowing any English, and had to learn the language by communicating and listening to others. As she went through school, the curriculum was harder to understand, but she pushed herself, and was eventually the first woman in her family to attend college. Today, Therese interprets at various organizations for those who do not understand English, and she volunteers by delivering food and serving free meals to those less fortunate. She likes to volunteer as much as she can because she feels she can connect to people in ways she would not be able to otherwise. She loves spending family time with her family, including performing martial arts on the weekends and cheering on her daughter at swim meets.
Radio Announcement
Listen to Therese's radio announcement in Vietnamese. The announcement can also be heard in English.