Take a few moments to learn about how Pages contributes to the District. Read more about him below, and view and download his print and radio ads.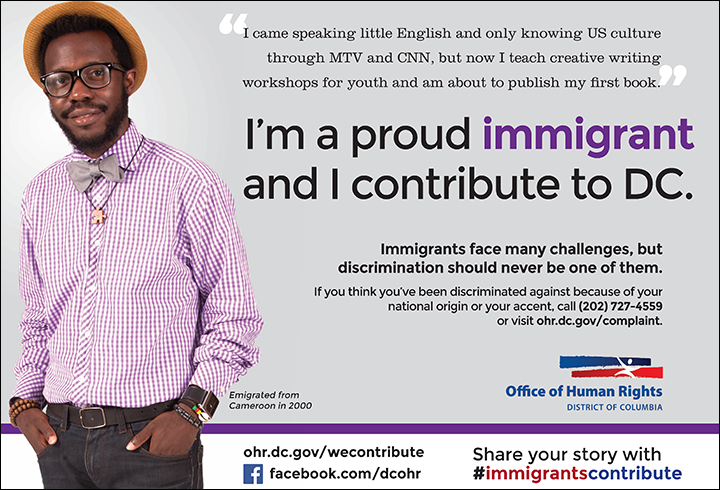 Download the full-size advertisement (PDF)
Pages moved to the United States in 2000 from Cameroon, seeking to escape the political turmoil and civil unrest in his country. Although his mother gave him the option to move to a safer country closer to home, he chose the United States so that he could receive the best education possible. When Pages immigrated, speaking English was very difficult. He had only learned about American culture through watching CNN and MTV, but with time he began to learn English with the help of cartoons. Today, he works as a spoken word poet and is in the process of publishing his first book of poetry and short stories. When not writing, he is leading creative writing workshops for youth from various backgrounds. Aside from work, Pages loves to cook dinner with his three sisters, because family has always been an important part of his life. He also finds inspiration by viewing the Washington Harbor from the cliffs of Georgetown, loves performing at Busboys and Poets, and spending time getting lost in the National Museum of African Art.
Radio Announcement
Listen to Pages' radio announcement in French. The announcement can also be heard in English.