Check out the great events and activities we have planned for April as we observe Fair Housing and Language Access Month. Join us!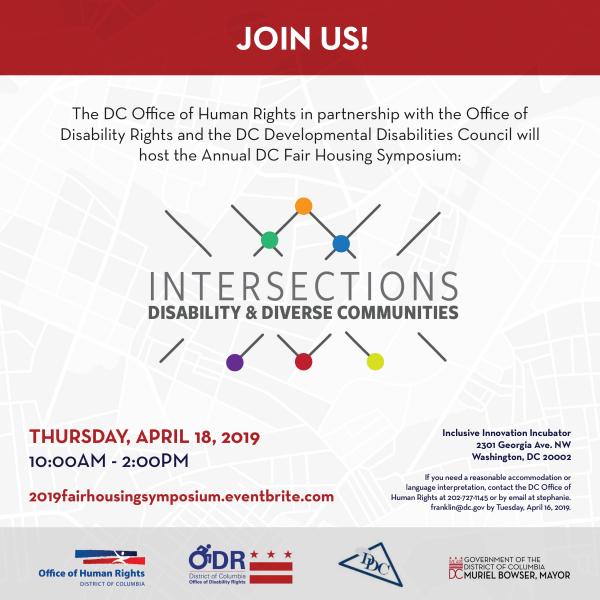 APRIL 18, 2019
Inclusive Innovation Incubator
2301 Georgia Ave NW
Washington DC, 20001
10am
Help us celebrate our 18th Annual D.C. Fair Housing Symposium: "Intersections: Disability and Diverse Communities". This years symposium seeks to educate attendees on issues relating to fair housing with a focus on disability related topics and their impact on community diversity. RSVP Here
---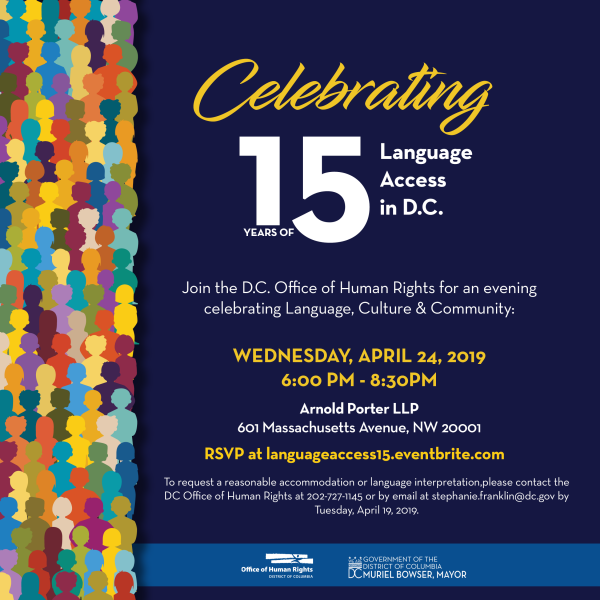 APRIL 24, 2019
Arnold + Porter LLP
601 Massachusetts Ave NW
Washington, DC 20001
6pm
OHR's Language Access anniversary will celebrate 15 years of the Language Access Act and those individuals and community organizations that are at the forefront of making DC more accessible to our linguistically diverse and immigrant communities.
---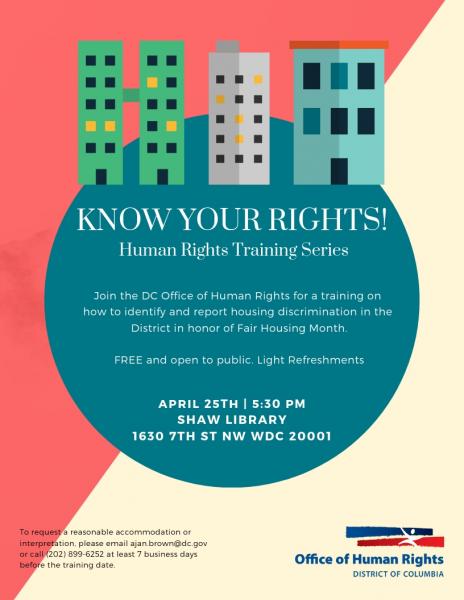 APRIL 25, 2019
Shaw Library
1630 7th St NW
Washington, DC 20001
5:30pm
Join the DC Office of Human Rights for our Know Your Rights series! In honor of Fair Housing Month, OHR will host a training on how to spot and report housing discrimination in the District.
This presentation is FREE and open to the public. Light refreshments will be served.