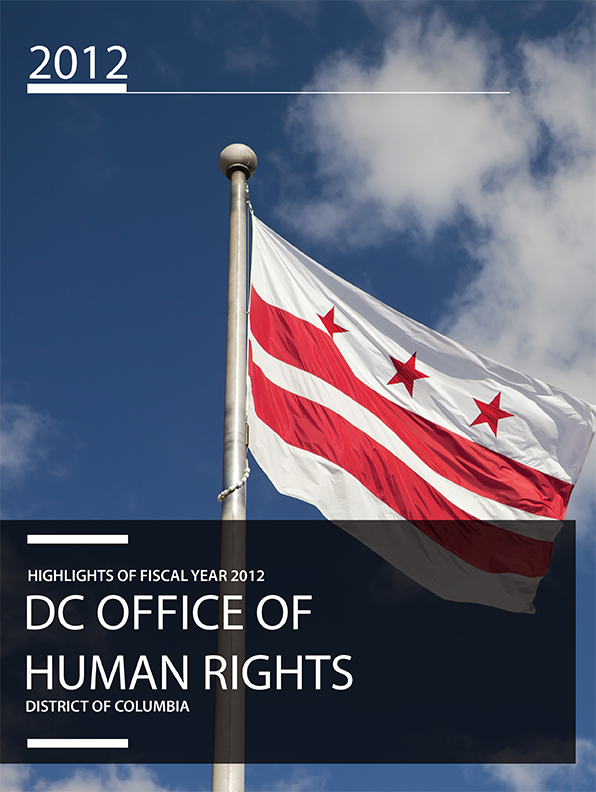 "We have become more proactive than ever: reaching out to communities and working to prevent discrimination when it happens. But we continue to focus on our most important duty, which is to investigate complaints to ensure those discriminated against receive justice."
- Director Gustavo Velasquez
Fiscal year 2012 was a productive and exciting year for OHR, with improvements in processing discrimination cases and the launch of innovative efforts to eradicate discrimination in the District. Our Highlights of 2012 report provides details of these efforts, and looks into the number and types of discrimination cases we received. Among the findings:
82 percent of our 341 cases alleged discrimination in employment
Disability, race, sex and national origin were the most commonly listed protected traits on our cases
41 percent of cases we mediated were settled successfully at that stage
$2.7 million was awarded to complainants through settlements through mediation
OHR social media followers increased nearly tenfold during our four month Digital Outreach Initiative
Our Facebook page had an average weekly reach of 16,341 people during the Digital Outreach Initiative
We are proud to share these numbers - and our Highlights of 2012 report - with you. We appreciate your support of our work, and will continue to fight to end discrimination in the District.
Download the report:
Highlights of 2012 - Small (1 MB PDF)
Highlights of 2012 - Large (5 MB PDF)