Citywide Youth Bullying Prevention Program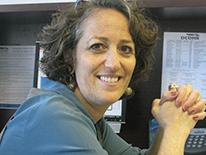 "District and school officials, community advocates, parents and youth worked together to build a roadmap for bullying prevention in the District, and this program marks our commitment to that roadmap's implementation."
– Suzanne Greenfield, Director of the Citywide Youth Bullying Prevention Program
The Citywide Youth Bullying Prevention Program – created in June 2013 – aims to reduce incidents of bullying across the District by emphasizing prevention and proper procedures for responding when incidents occur. The program works with youth-serving government agencies, District schools and youth-serving government grantees to ensure bullying prevention policies are adopted and implemented in ways consistent with the best practices adopted by the Youth Bullying Prevention Task Force. The best practices are demonstrated in the Task Force's District-wide Model Bullying Prevention Policy, released in January of 2013.
The philosophy of the model policy and program discourages an overreliance on discipline and instead adopts a public health approach focused on prevention, supporting at-risk youth and addressing incidents to change behavior. Program staff coordinates high-level trainings, advises stakeholders as they develop curriculum, and evaluates existing initiatives aimed at bullying prevention. The groundbreaking District-wide approach – moving beyond just in-school prevention – makes it one of the most unique and far-reaching government bullying prevention programs in the nation.
Read the District-wide Model Youth Bullying Prevention Policy and learn more about the Youth Bullying Prevention Task Force. Also read our Bullying Prevention in District of Columbia Educational Institutions report for school year 2013 - 2014.
Know Your Policy Web Portal
The Know Your Policy web portal allows parents and guardians to access critical bullying prevention information for educational institutions and youth-serving government agencies. Access the web portal.
Proposed Rulemaking
View the proposed rulemaking for the Youth Bullying Prevention Act of 2012.
Contact Information
Contact the Citywide Youth Bullying Prevention Program at bullyingprevention@dc.gov.